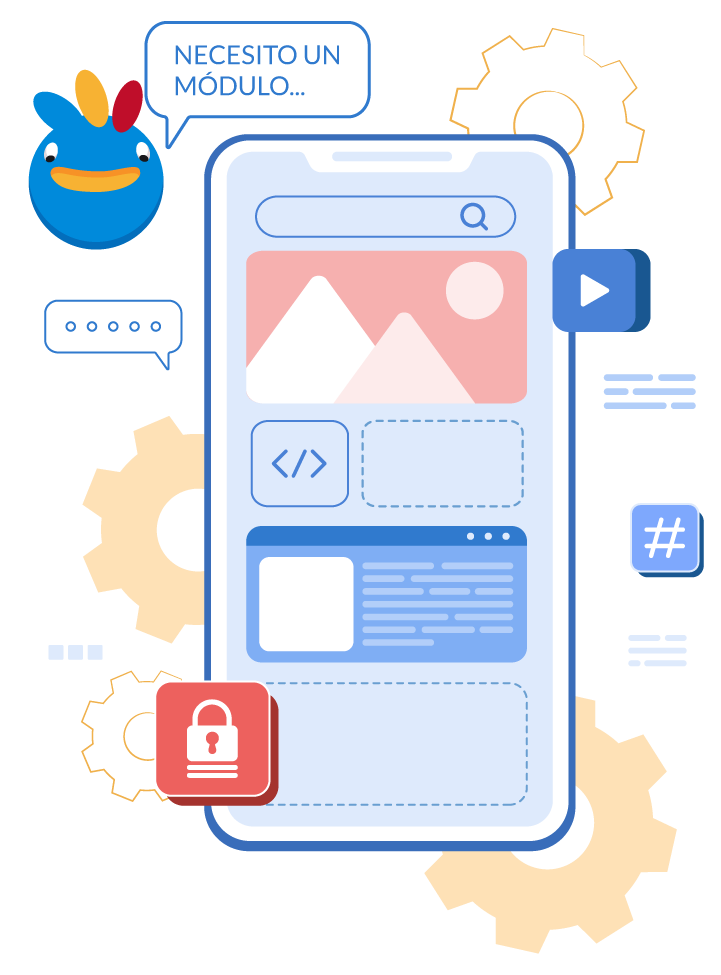 Custom programming of modules for Prestashop 1.6 and 1.7
At Dusnic we offer custom module development and programming services. With more than 17 years of experience in online commerce and web development, our programming team programs your custom module.
If you have an online store, you know, each product is unique. At Dusnic we know that you will surely need a customized solution that responds to your needs. Therefore, we listen to you, we think and we program your module for Prestashop to measure
If you cannot find your module, tell us your needs. We develop custom modules so that your Prestashop makes a difference and offers a good experience user name.
If you need to simplify administration tasks, improve customization aspects or create a new functionality for your Prestashop store, Dusnic is your agency.
Why do you need custom modules in Prestashop?
Prestashop is currently one of the most powerful e-commerce platforms. Thanks to its multitude of customization options and possible improvements, Prestashop has become one of the best online commerce managers. The operation through modules means that, thanks to the installation and development of custom modules, you can improve many aspects in the integrated functions of your online store
checkSave time managing your business
checkFacilitate the purchase process
checkProduct customization
checkFilters and faceted navigation
And much more!