How to make discount coupons in Prestashop?
How to add discounts to my Prestashop store?
In both versions 1.6 and 1.7, adding discounts is very easy. From our back office, we have a special section on "cart rules" or in other words, discount coupons. They are called cart rules because they allow a detailed configuration of the coupons, as well as certain specifications of the same.
Access the SELL area - & gt; catalog - & gt; Discounts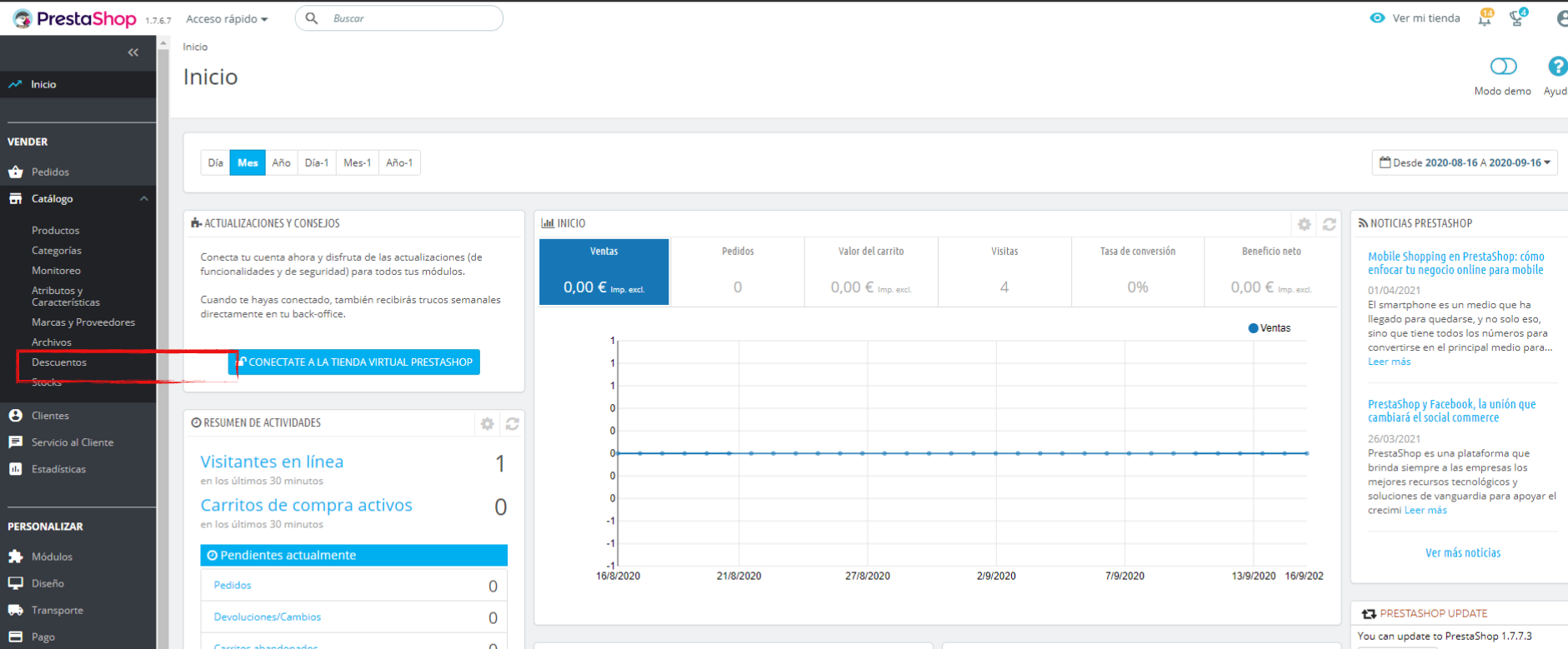 Manage and create discount coupons in Prestashop
Once in the discounts section, we have to select the cart rules and add a new cart rule. This directs us directly to the discount configuration screen. In Prestashop 1.7 we have three configuration tabs for the discount.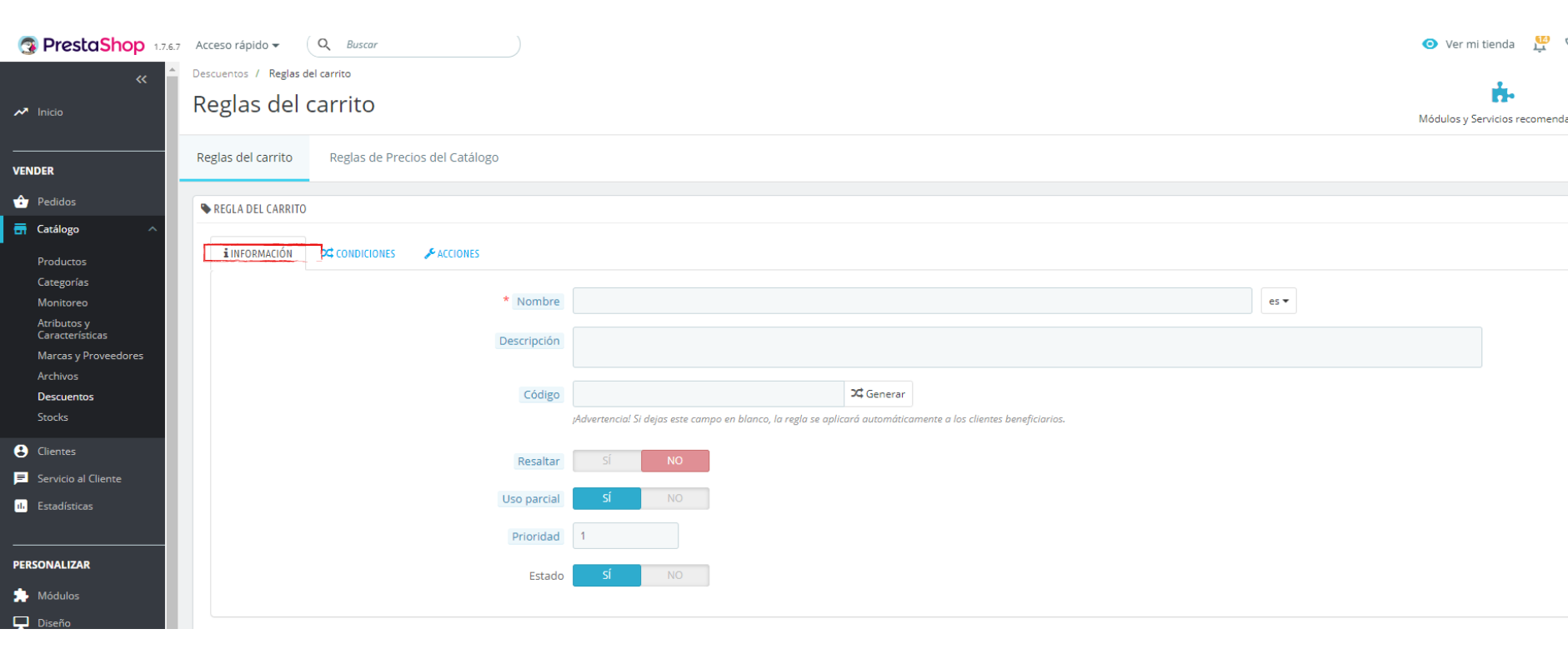 In Information you will decide the name of the discount, a description only visible internally and the status tab activated or not. It will also be in information where you will decide if the discount will be a coupon with a code or a discount that is automatically applied to customers who meet certain requirements.
With the highlight option you can make a reminder to the customer when making the purchase (time of payment) that they can use the coupon. This feature reduces the cart abandonment rate.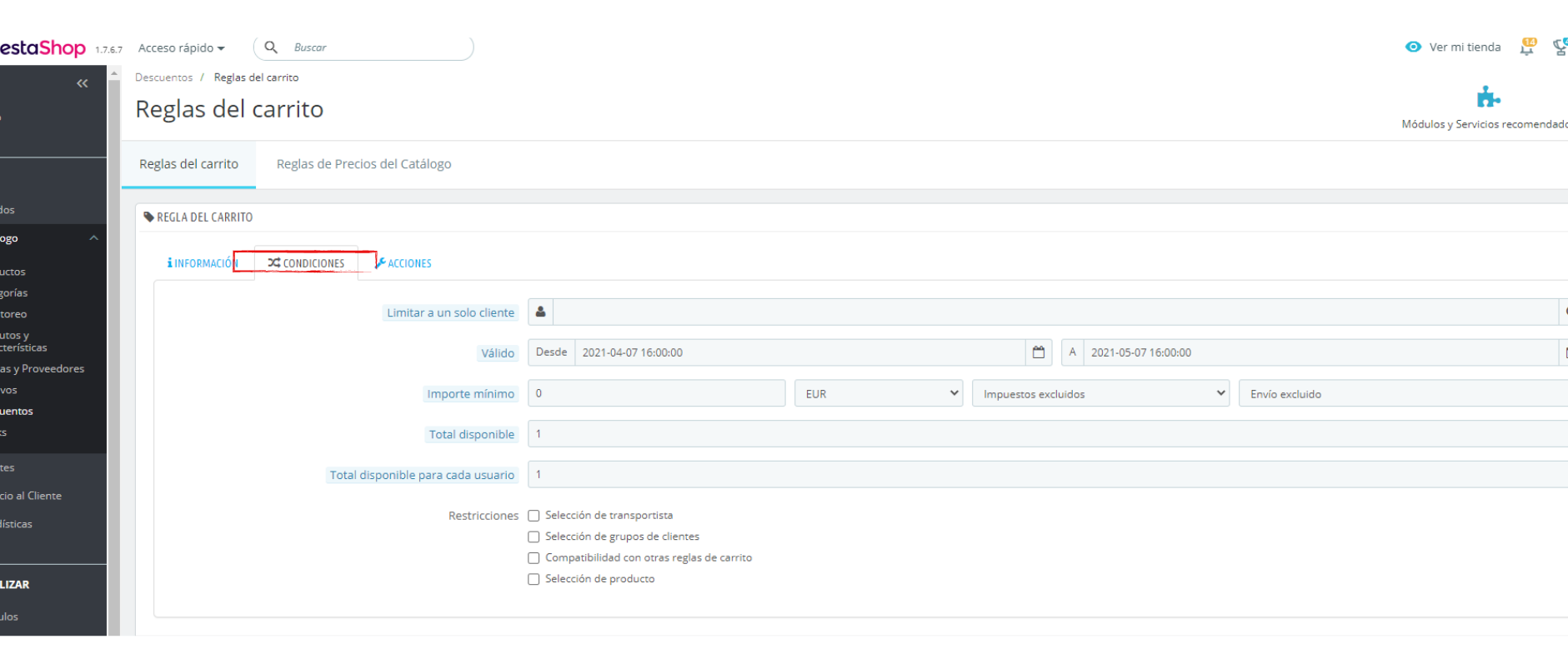 The conditions section is the area in which to be a little more attentive or attentive to the requirements you want to activate your discount coupon.
You can define the date ranges in which it is valid, or you can even generate coupons valid only for a specific customer.
By refining more, you can select the category or products in case you only want to discount those products specifically, brands and even specific attributes.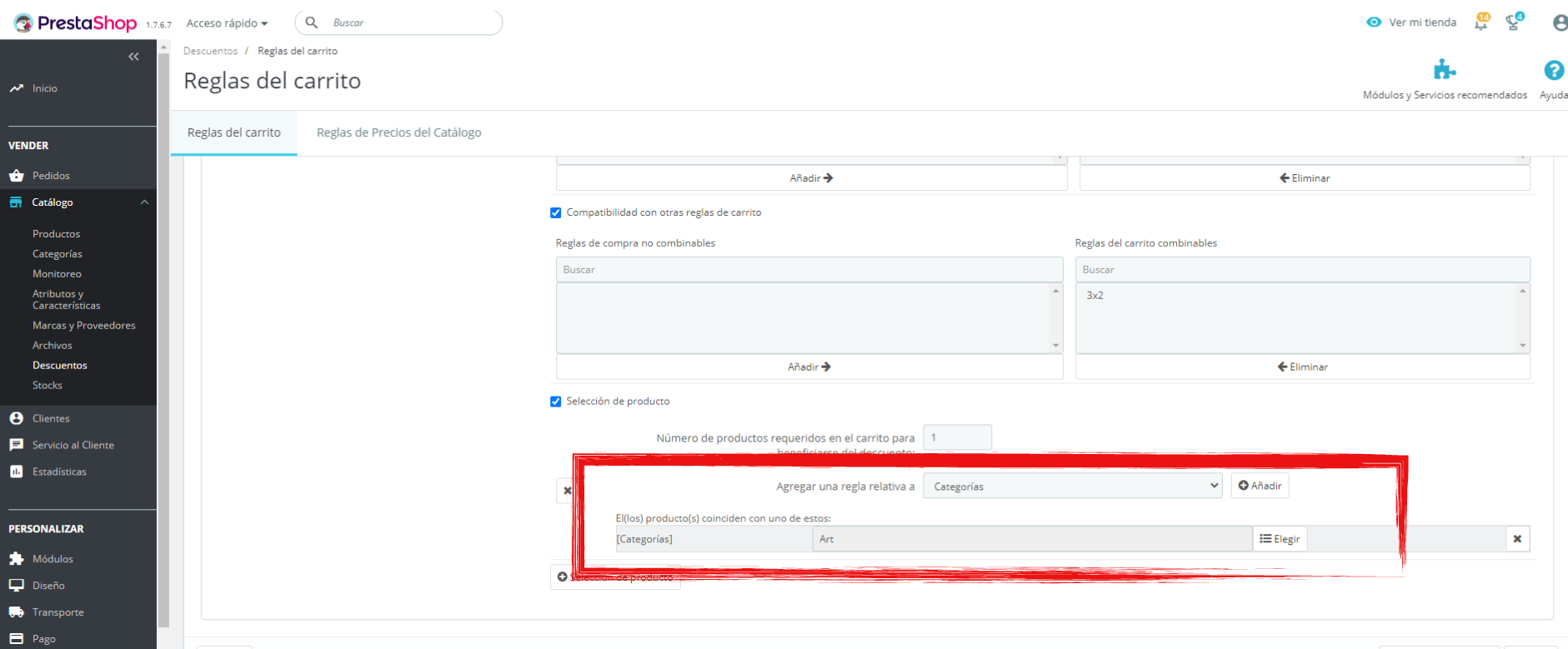 The actions define what the discount consists of. Actually, you not only have the possibility of offering simple percentage or amount discounts, you have other options that can also be very interesting.
You can apply a free shipping, which is one of the offers that attracts the most attention , you can offer a gift shipment to try new products related to purchases and you can combine more elaborate actions discounts on price + gift shipping.