Discover our new Prestashop Modules website
From Prestashop Modules we want to present our new website with all the necessary details to offer you the best possible service.
For many years now, developing and implementing modules for countless projects. Discover all the new advantages offered by our website and get the best service in terms of sale, development and installation of Prestashop 2021 modules .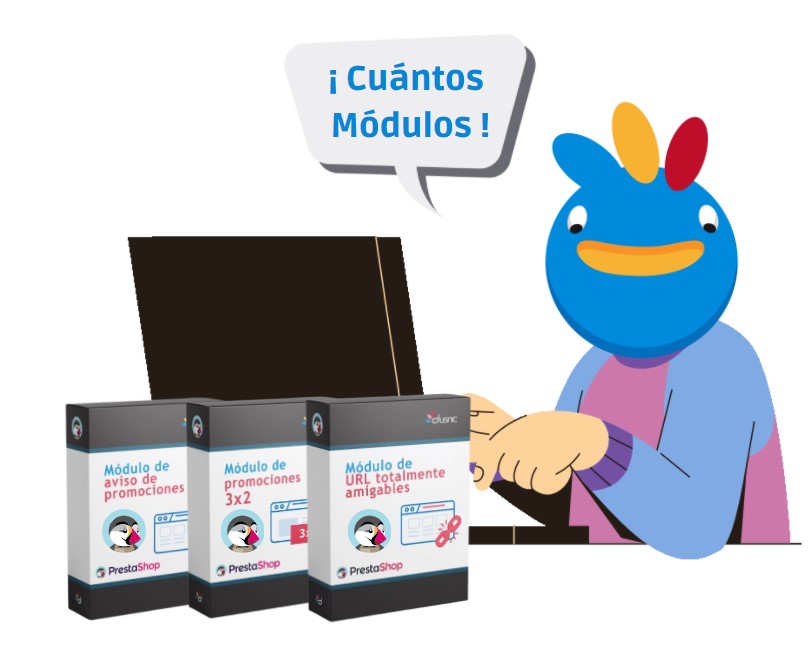 Our new Prestashop modules
New needs arise every day and our team is aware of them. Being up-to-date is one of the strengths that differentiates us from the competition and is that we are aware of all the possible needs that arise on a day-to-day basis for web pages.
In our new website you will find the new Prestashop modules and the not so new ones. Did you know that there is a new cookie policy and that everyone is installing the new Prestashop module? Or did you know that there is a module for the General Conditions of Sale and Contract?
Another of the new strengths of our new website is the constant updating of the modules. There are new totally necessary Prestashop modules such as the one with the new cookie policy or the Prestashop withdrawal form module, and all online stores must allow their customers to exercise the right of withdrawal, that is, to return those products that they may not want, within the period established by law. Some of other new features of Prestashop Modules on our new website:
Do you need a custom Prestashop module?
Can't find what you want? Is there a module that you really need but it doesn't quite fit with what you had in mind? No problem, we have the Custom modules Prestashop Prestashop for those who require a need that It has to be solved as there is a team behind to solve it. Although our website is new, we have been offering this service for more than 18 years and experience is one of the key points to focus on when using these services.
Now, if your concern is to think that it will be a complicated module, it is not like that! Our own technical team and developers have always been committed to all those who choose to buy custom Prestashop modules and training is part of this collaboration. Both the basic notions of the module and the less relevant details will be explained.
A good Prestashop module is important but without a good training where you will be able to know all its advantages, you will not be able to take advantage of all its advantages.
Super packs of modules
What else have we changed? For all those important days of the year you can choose on our website for our special packs.
Be on the lookout for special dates such as Valentine's Day, Mother's Day, Christmas, Black Friday and many more unique days of the year. Not only that, we recommend that you keep an eye on the latest news and our sales throughout the year.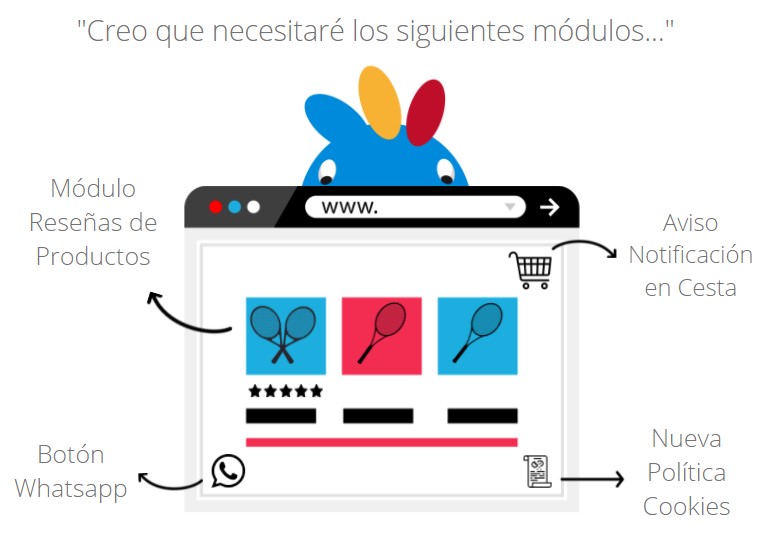 Latest news in Prestashop Modules
To top it all, another of the new advantages that Prestashop Modules offers is the continuous training of our team. We all like to learn and that is why our new section of the blog is more worked than ever. In it you can find all the necessary training on the latest news, the advantages of the modules, what are the new additions and many more news that will help us all to continue learning and opt for the best Prestashop modules .
There are more than a thousand clients who have already trusted our work: module development, installation, advice, online store design ... And it could be said that Dusnic is as if it were a close relative of Prestashop .
We invite you all to get to know our new website and take a look at our new Prestashop 2021 modules .
Don't you have an online store yet?
Don't think twice, the present and the future are on the internet and having an online store will guarantee you more traffic that does not reach your physical store.
The advantages of having an online store are infinite: geographic expansion, product stock control, shipments to the entire Peninsula, digitization ... Prestashop and Dusnic are, without a doubt, one of the best options in terms of a design your online store so we await you with open arms to answer all your questions and encourage you to start selling online in the best way.