Message on Holiday Prestashop module
Buy Prestashop Holiday Notice Module
In Prestashop Modules we present our module for vacation notice. If you are going to be away and you will not be able to provide services and product delivery, keep your customers informed and up to date.
With our Prestashop vacation notice module you can configure a notice with the design that you prefer and with the message that best suits you. Your business always up to date thanks to our Prestashop vacation notice module.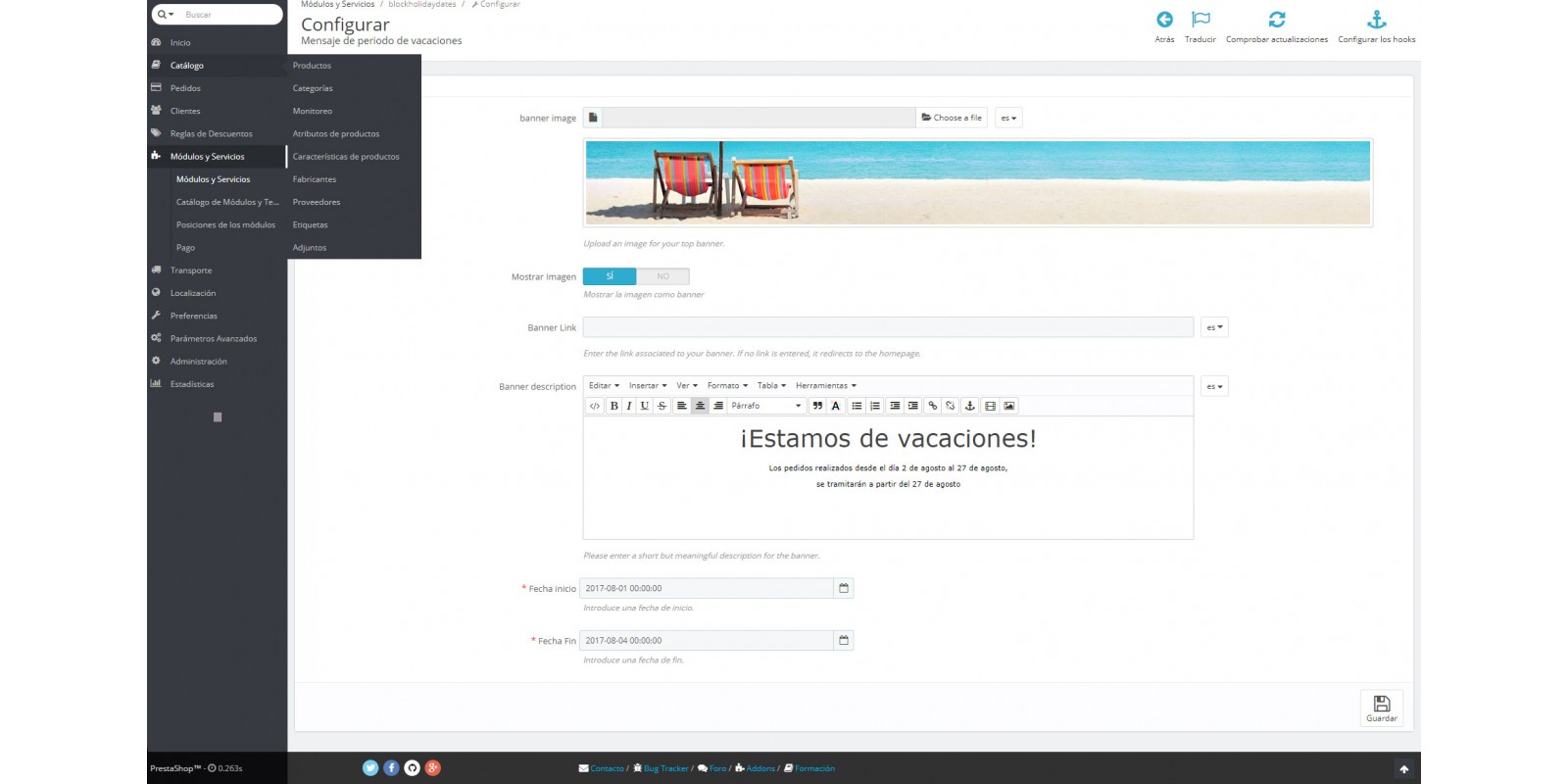 Features of the Prestashop Holiday Notice Module
We have developed a very complete module, with all the configuration facilities so that the user himself can customize it as he wants .
The Prestashop holiday notice module has the following characteristics:
Indicate the start date from which the notice will be displayed
End date , after which the notice will no longer be displayed
Set the background image of the notice
Configure the text that is displayed in the notice
To be able to indicate a link that will contain more information about your service during the holidays
The module is adapted for a correct display both on large screens and on mobile devices. The module will usually be displayed at the top of all sections of the web (in the same place as the offer banner module included as standard in Prestashop 1.6).
Compatible with Prestashop 1.6.x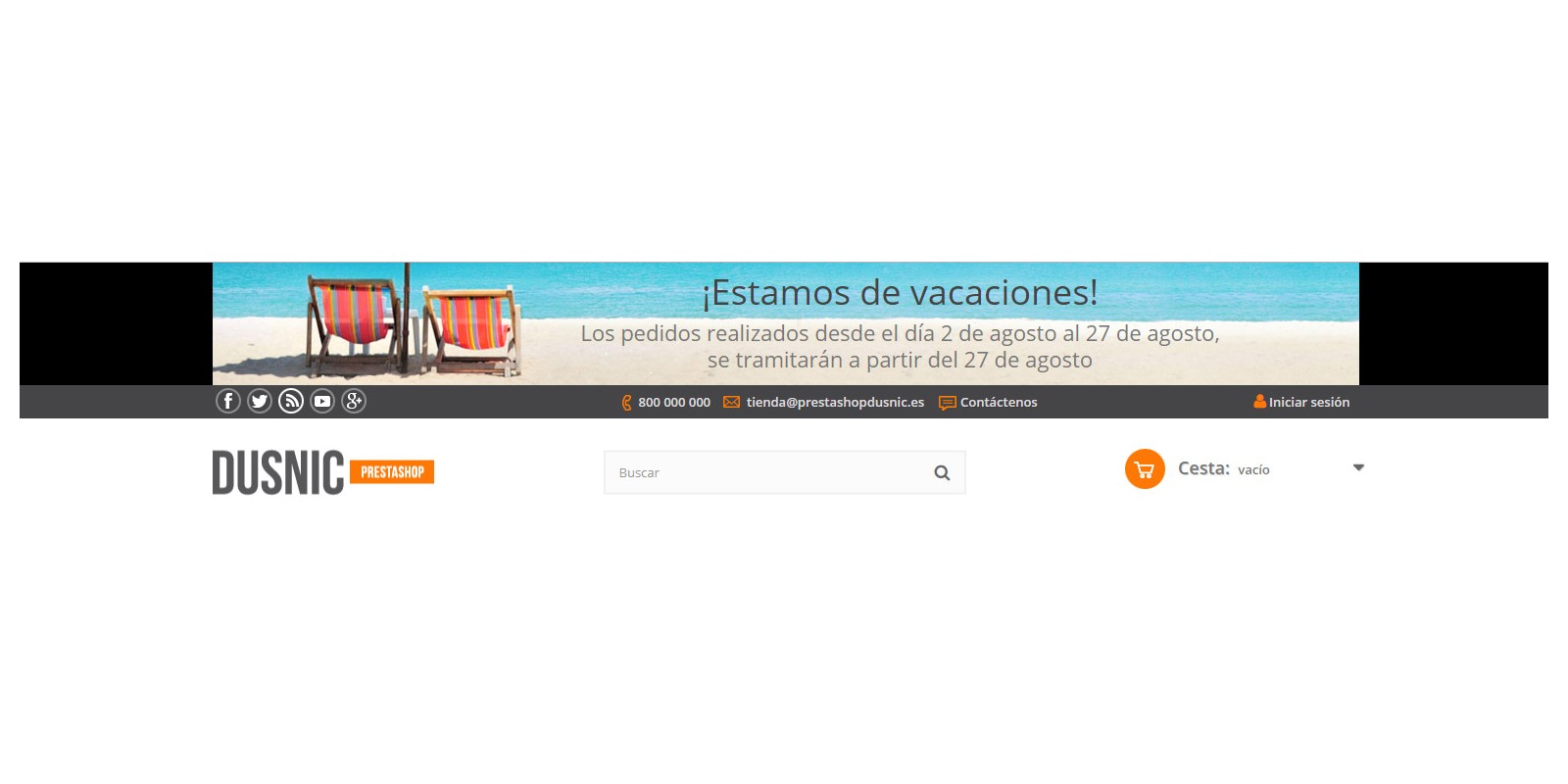 More information about the Prestashop vacation notice module
Thanks to the Prestashop module you will be able to notify your holiday periods in your Prestashop online store.
Ideal for communicating with your clients in an easy and fast way, the image and the text that you configure will be present in the upper part of your website during the period you indicate, also if you want to add a landing page with all the information, You can direct the banner of the Prestashop vacation notice module to any place on the web through a url.
* The product does not include installation. If you want to install the module, you must request a quote through contact form or by email info@dusnic.es .