General Conditions of Sale and Contract Module
This module will allow you to send an email, with a customer's order confirmation, a copy of the general conditions of sale of your website. This will be included at the end of the email.
Compatible with: Prestashop 1.6 (v1.6.1 onwards) or 1.7
PAYMENT

We accept Visa, MasterCard and American Express.

BEST PRICE GUARANTEE

The best choice for high quality at good prices.
General conditions of sale and contracting
The following module is very easy to install, its operation is to cover the general conditions of the LSSI. In this way, when the customer makes a purchase, in the order confirmation email they receive all the texts that are reflected in the category of general purchase conditions. The objective of the following module is that the buyer has all the legal conditions that he has accepted in his power when making the purchase, as required by the consumer office.
What does the module provide?
To you
Avoid Penalties
Compliance with regulations
Safe Trade
To your customers
Transparency
Warranty
Safe Trade
Installation
The procedure is simple, and you only need the compressed file of the module.
Even so, it is necessary to meet some minimum requirements to guarantee the functioning of the module:
For Prestashop version 1.6
For Prestashop version 1.7
Administrator accounts in the backoffice with module installation permissions.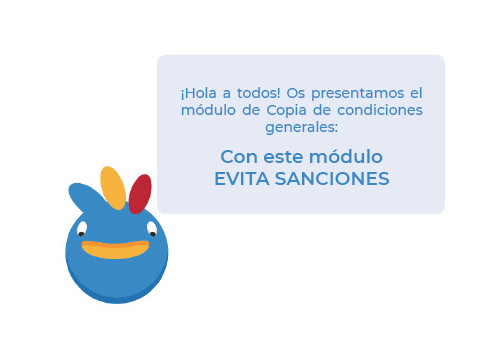 16 other products in the same category: