Landing Pages Module
The Landing Pages module for prestashop offers us the possibility of creating multiple CMS pages with content and personalized products for our website, quickly and easily. These pages have a very good indexing in search engines like Google, and help us to increase visits and improve the SEO of our store.
Compatible with: Prestashop v1.6 or 1.7
PAYMENT

We accept Visa, MasterCard and American Express.

BEST PRICE GUARANTEE

The best choice for high quality at good prices.
Landing Pages Module
Each page created will have its own totally friendly URL, the contents that we define and the products that we select, as well as the different SEO goals to optimize the positioning. It also has an "automatic generation" system of multiple pages at the same time defining some "tags" to be able to work more efficiently and optimally.
What does the module?
You
Specific positioning with custom content.
Specific product catalog according to page.
Increase pages with relevant content on your website.
To your customers
Exact results to their specific searches.
Shorter search time. They quickly find what they want.
Installation
The procedure is simple, and you just need the module zip file.
Even so, it is necessary to meet some minimum requirements to guarantee the functioning of the module:
For Prestashop version 1.6
For Prestashop version 1.7
Administrator accounts in the backoffice with module installation permissions.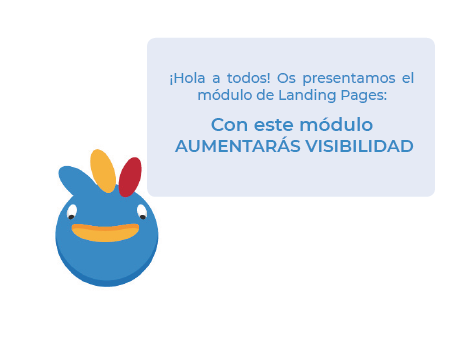 Vídeo
16 other products in the same category: