Advanced satisfaction surveys module
This Prestashop module creates a system with personalized questions that are sent automatically after a few days after submitting the order. Customers receive an email to know their ratings.
Compatible with: Prestashop v1.6 or v1.7
PAYMENT

We accept Visa, MasterCard and American Express.

BEST PRICE GUARANTEE

The best choice for high quality at good prices.
Advanced satisfaction surveys
Knowing what users think of their shopping experience in your online store is a very powerful tool to improve and continue advancing in the world of e-commerce. That is why we have created a Prestashop module with which you can send your customers a small satisfaction survey.
What does the module provide?
TO YOU
Trust
Customer Feedback
Rich Content
TO YOUR CUSTOMERS
Trust
Experience of other users
Direct sale
Installation
The procedure is simple, and you only need the compressed file of the module.
Even so, it is necessary to meet some minimum requirements to guarantee the operation of the module:
For Prestashop version 1.6

For Prestashop version 1.7

Administrator permissions.
Configuration
When the configuration is accessed, a documentation section appears, which includes the manual.
There is also an access for manual mailing, a link for automation with a scheduled task, and a zone statistics.
Furthermore, this module is divided into 2 configurable and manageable areas: "Module configuration" and "Survey questions". It also has a management area for valued surveys and valued products.
The module has been fully automated, so that after its configuration the sending of surveys is automatic and only requires the approval of the surveys and valued products. < / p>
Video
Next in this video we present the operation of this Prestashop module for sending satisfaction surveys. An administrable Prestashop module with which it will be very easy for you to configure the survey that you want your users to receive.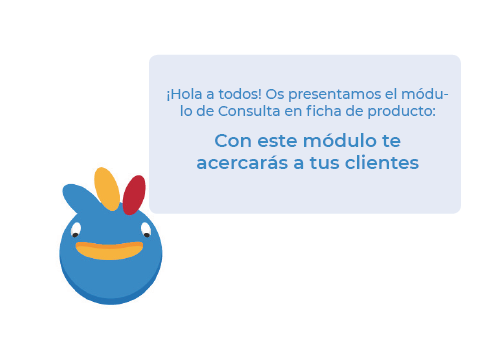 Video
16 other products in the same category: